Dongguan Factory
Address: No 82, San Jiang Industrial Park, Heng Li, Dongguan, Guangdong, China (Postal Code: 523460)
Number of employees: 67
Production started since 2002. This factory is mainly producing rollers made of aluminum, steel, and stainless steel for the Office Automation (OA) Industry. Besides cutting and grinding services, this facility also has ability to conduct phosphate treatment or outer and inner coating services. Expect some special metals, most of the materials that we are using are procured locally.
Our current production capacity is 280,000 units of OA rollers (A4, A3 size) per month. We are pursuing lean production philosophy.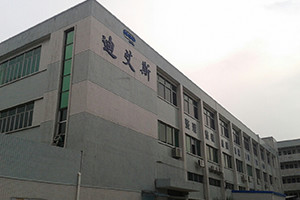 Staff Self-Introduction
Production Department: Manager – Ms. Jin Yu Jin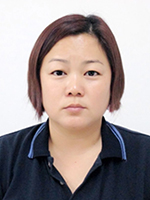 Hi, my name is Jin Yu Jin from production department.
Our mission is maintaining three production objectives which are Q for good Quality, C for low cost, and D for punctual delivery. To reach this vital mission, each worker needs to apply lean production philosophy which is based on the ideology of eliminating three M's: Muri (overburden), Mura (unevenness in workloads), and Muda (waste).
We will always try our best to offer the best quality products to our customers.
Technical Department:Manager – Mr.You Qiu Lin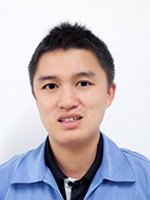 All of us have inquisitive minds and try to enhance our skills and capabilities constantly.
We focus on exploring new ideas backed by logical thinking, sharing and providing information by clear communication and finishing tasks on time.
"Hard work rejuvenates; Empty talks lead to astray" is our never-changing motto.
Quality Assurance department:Manager - Mr. You Qiu Lin(Acting)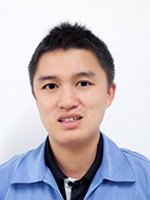 There are 12 members in the quality assurance department.
We engage in inspection and measurement of incoming materials and semi-finished and finished products. We also communicate directly with suppliers and customers.
We have precise measuring equipment such as laser measuring instruments, surface roughness measuring instruments and a coating thickness measuring instrument in order to assure accuracy of inspection data.
We obtained ISO9001:2015 for quality control system and ISO14001:2015 for environment management system. We carry out and management our work according to these guidelines.
We aim to be a reliable partner for our customers by considering their satisfaction first. We put priority on quality of our products and continuous improvements.
HR & Admin department: Manager – Ms. CHE Mei Hua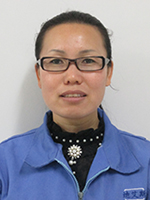 We take responsibility of general human resource management such as recruitment, position appointment, retirement, etc. Moreover, we are in charge of implementing company policies and organizing company activities.
We believe that strong and stable human resources will help our production operates smoothly in order to produce high-quality products for our customers.
Vietnam factory
Address:Road N2, Section A, Hoa Mac Industrial Park, Duy Tien Town, Ha Nam Province, Vietnam
Staff Self-Introduction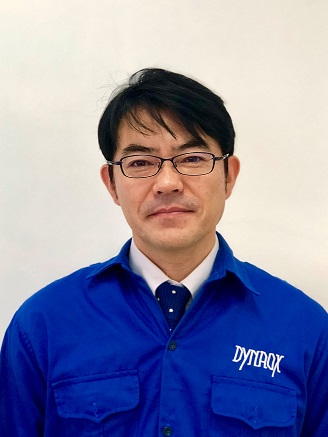 My name is Akira Takeda.
My company is located in Hoa Mac Industrial Park in Ha Nam Province, which is southern part of Hanoi. It takes around 1 hour to travel from Central Business District of Hanoi to our company.
Until January 2019, there are over 78 Japanese companies in Hanoi.
Our company specializes in processing manufacturing, e.g. precision cutting, machining and coating etc. As the new and the only one office in South Asia of DYNAOX, we are targeting to new opportunity not only for manufacturing, but also trading.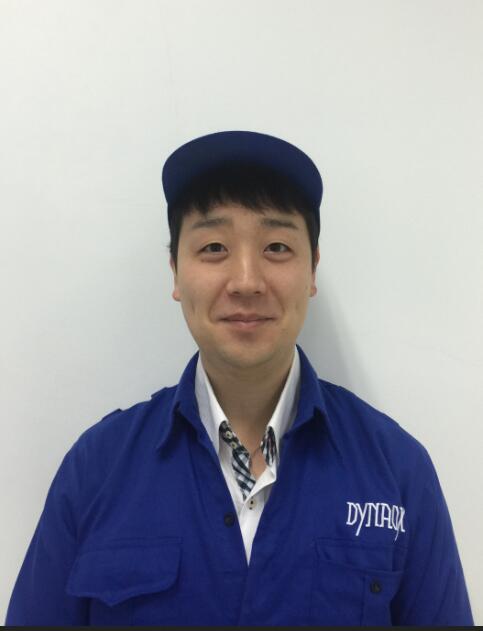 I am Namioka. I joined the factory in Vietnam in October, 2017.
I am mainly in charge of supporting work at the factory, such as following up of new product development and following up of quality management.
Although I lack experience, I try very hard at work every day with the word "contribution" in my mind. Thank you.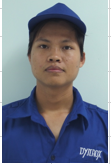 I am Ha Nguyen Van in charge of the manufacturing department.
There is a little less than 20 members right now in my department.
all of us try our best with the motto "Customers first" in our minds. We enhance our productivity by getting rid of overwork, unevenness and waste in order to realize "QCD" that our customers ask for.
I will try hard to provide high-quality products to customers. I appreciate your continuous support.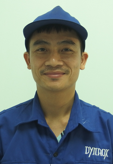 I am Phuong, in charge of the engineering department and quality assurance department. Currently there are 6 members here.
We not only satisfy customers' standard, but also sustain and improve quality of the current products. We try our best to design and plan new technology so that our customers feel secure about products we made. Thank you.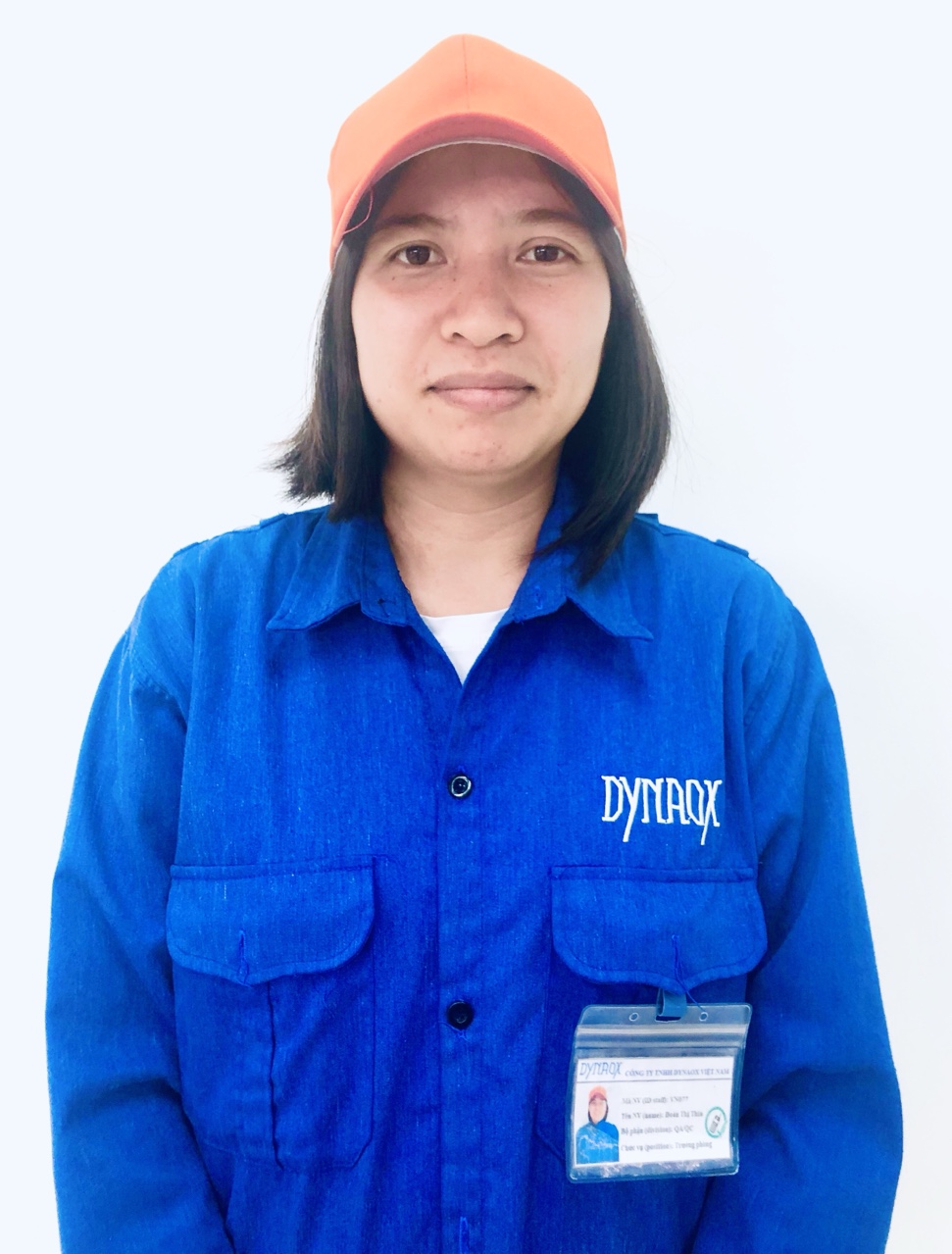 My name is Dragon and I belong to Quality Assurance Department in DYVN.
Our Quality Assurance Department has 6 members.
We will do our best to build a quality system, so that our customers can be satisfied with our Company and our products. My slogan is "Quality is the future of the Company." Thank you!
Dongguan Office
Address: No 82, San Jiang Industrial Park, Heng Li, Dongguan, Guangdong, China
TEL 86-769-8118-9800
Staff Self-Introduction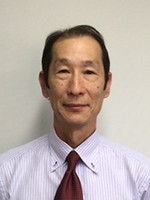 My name is Shoji Yasunami. I am working in Dynaox Dongguan office and this is my second relocation assignment since I have joined Dynaox Japan.
Our company provides one-stop-shop sales services over the world, aligning the markets of Japan, China (Shanghai, Dongguan, Hong Kong), Vietnam and United States.
Our mission is to provide quick and instant reponse to your request. Not only for products, we are helping you to give value added solutions .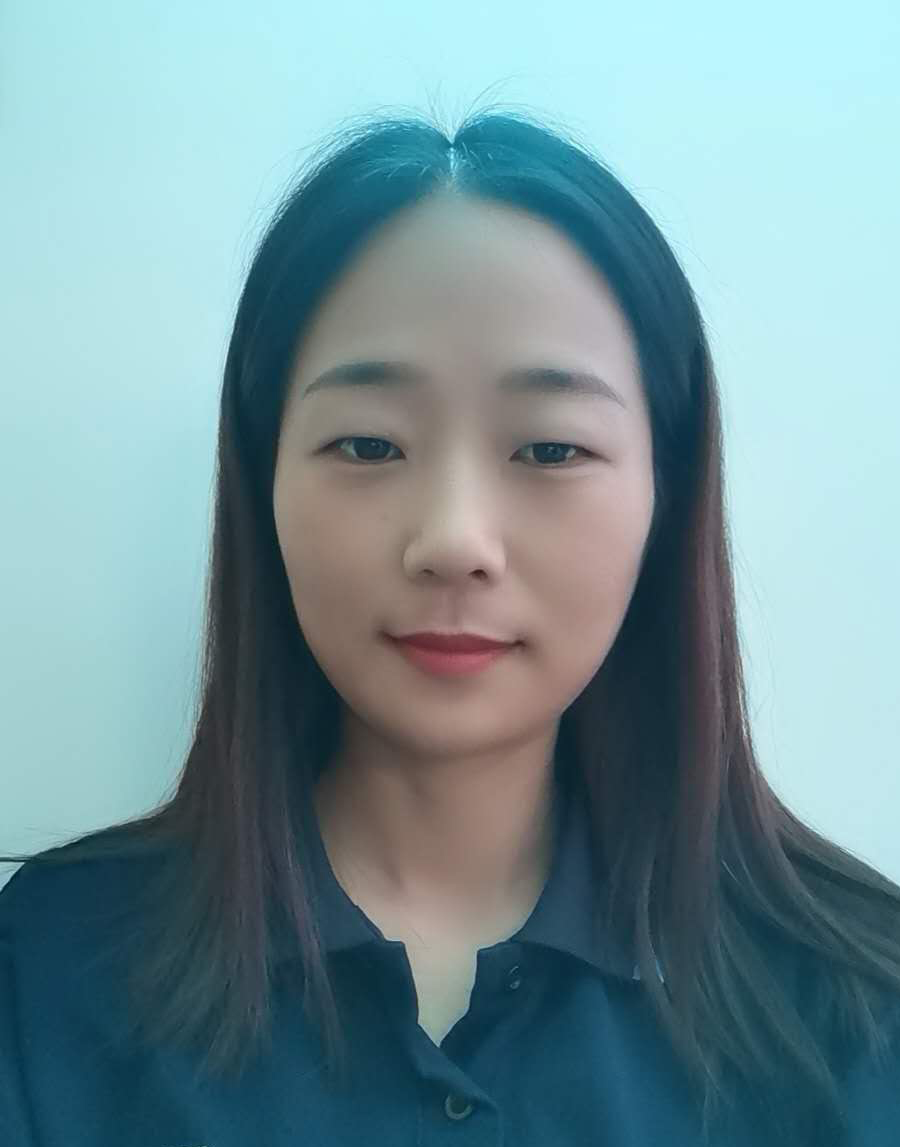 My name is Wang Li and I am mainly responsible for the follow-up of new products and trial run production.
"Serve customers well, make a bridge between customers and factories, and strive to solve problems for customers" is my motto.
Your satisfaction is my pursuit and I am looking forward to your enquiry.
Shanghai Office
Address: Room 2307, 1701 Beijing Xi Road Shanghai, PRC, China
TEL 86-21-6288-5151
It has been 13 years since Dynaox Shanghai Co., Ltd. was established. We have continuously adjusted the nature of our business to meet customer needs. In 2006, we obtained import and export license which allows us to directly participate in international trade activities so that we can save significant amount of cost from intermediate services.
Dynaox Shanghai specializes in:
Exporting OA parts produced by NSD Seimitsu (our investment partner) in China to prestige Japanese office machines makers.
Importing OA parts made in Japan to Chinese printer makers.
Importing Japan-made consumable goods for solar panel and laminate wood production
Supporting NSD Seimitsu in searching, sourcing, and delivering materials from East China
(started to deliver stainless steel pipes in 2010)
Staff Self-Introduction
Fei Sun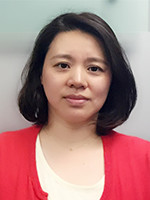 I have completed a Doctor's Course of Kobe National University.
I co-operate with our Japan Office to manage business activities in Shanghai Office.
Since I have worked in a forwarder company for several years, I have extensive knowledge on international logistics, especially sea freight and air freight.
My current work is researching and developing procurement market for raw materials made in China. Please do not hesitate to contact me in Japanese and Chinese.
Lucas Li: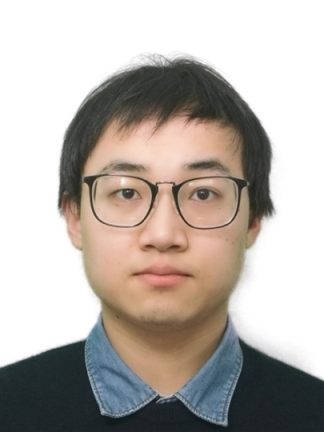 My name is Lucas Li. I am working in Dynaox Shanghai office.
I joined DYSH in October 2018. My job responsibiility is sales business of materials.
Although I do not have extensive experience, I belive my language skills (knowledge of Chinese and Japanese) and my enthusiasm can serve you best!
KaKu Guo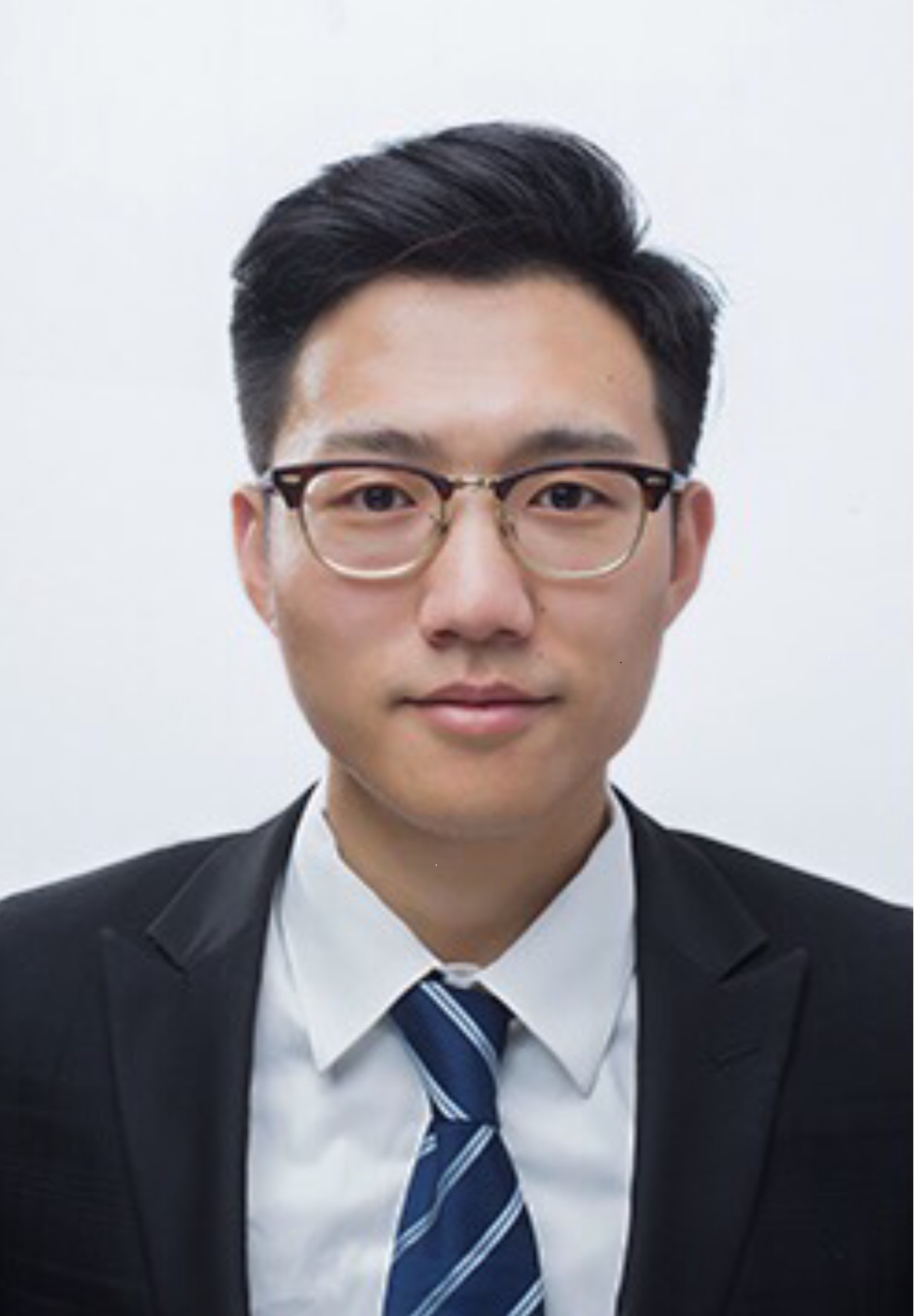 My name is Kaku Guo. I joined Dynaox in June 2019.
I am now working in Dynaox Shanghai office, and I am mainly responsible for QA business and its quality follow up during trial production. Although my experience is not rich, I can use Japanese and Chinese. I will try my best to serve you.
Japan Office
Address:5-2 Kawanishi-cho, Ashiya City, Hyogo 659-0072, Japan
TEL 81-797-38-6800
Staff Self-Introduction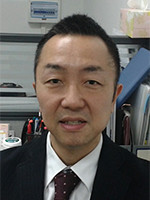 My name is Minamiguchi.I work for the Japan Office of Dynaox Group.
I had worked at the Dongguan Office for about three and a half years until in August, 2017 before returning to Japan.
I will make use of my experiences in China and try hard to support manufacturing along with staff here. Thank you.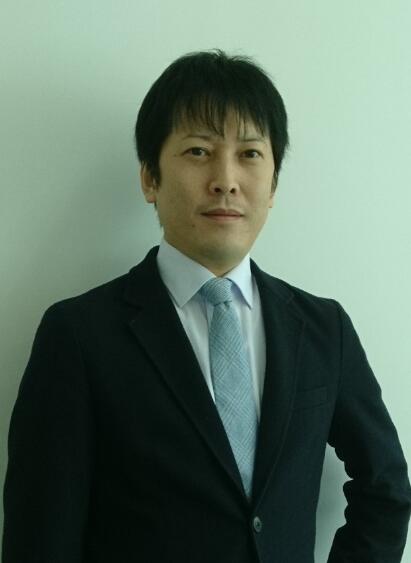 My name is Azuma and I am working in Dynaox Japan office.
I have worked in Southern China region for a long while and being relocated back to Japan headoffice since January 2019.
I know Chinese and having many years of experience working overseas. I would like to use my foreign country working experience to coordinate Japan, China and other overseas markets.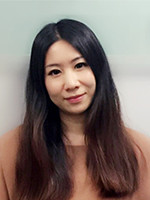 I have been working at Dynaox Shanghai since April 2015.
My main job is developing new products and ensuring quality of those products in mass production for Japanese office machines manufactures.
I am dedicated to work but also enjoy my private life. I hope that I can go through difficulties and enjoy work with everyone. Please feel free to contact me in Chinese, Japanese and English.
US Office
Address:Paramus, NJ U.S.A.
TEL 1-719-272-1960
Staff Self-Introduction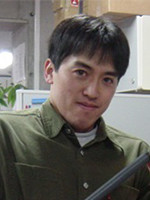 My name is Shuhei Miyamoto. I am in charge of North American, South American and EU markets.
Our motto is offering customers high value-added products. We will response to your inquiry even day time or night time so please do not hesitate to contact us.