Dongguan Factory
Address: No 82, San Jiang Industrial Park, Heng Li, Dongguan, Guangdong, China (Postal Code: 523460)
Number of employees: 80
Production started since 2002. This factory is mainly producing rollers made of aluminum, steel, and stainless steel for the Office Automation (OA) Industry. Besides cutting and grinding services, this facility also has ability to conduct phosphate treatment or outer and inner coating services. Expect some special metals, most of the materials that we are using are procured locally.
Our current production capacity is 280,000 units of OA rollers (A4, A3 size) per month. We are pursuing lean production philosophy.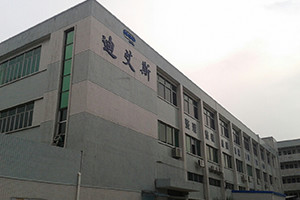 Staff Self-Introduction
Production Department: Chief Engineer Ms. Jin Yu Jin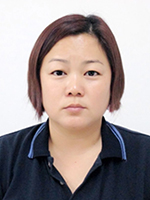 Hi, my name is Jin Yu Jin from production department.
Our mission is maintaining three production objectives which are Q for good Quality, C for low cost, and D for punctual delivery. To reach this vital mission, each worker needs to apply lean production philosophy which is based on the ideology of eliminating three M's: Muri (overburden), Mura (unevenness in workloads), and Muda (waste).
We will always try our best to offer the best quality products to our customers.
Quality Control Department:Quality Control Manager Mr. Yang Weixing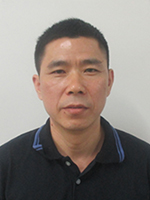 Our department currently has 12 members, accounting for 10% of the total employees.
We are responsible for inspecting quality of the production line and testing finished products by applying various advanced measures.
Loading test and defection detection are the two main measures that we usually apply to ensure the best quality products for our customer.
Technology Division:Head of Division Mr. You Qiu Lin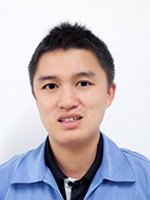 At present, our division has 6 staffs. We are in charge of prototype evaluation, production preparation, mass production for new products and maintenance and quality improvement for the current production lines. In addition, we are responsible for researching and introducing new technology.
Regardless of existing products or new products, we are always try to evaluate them based on multiple approaches such as cost, efficiency, quality to find the most suitable technology for actual production.
Besides that, we also monitor the safety and standard procedures of our production.
Administrative Division: Head of Division Ms. CHE Mei Hua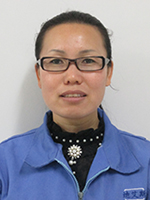 We take responsibility of general human resource management such as recruitment, position appointment, retirement, etc. Moreover, we are in charge of implementing company policies and organizing company activities.
We believe that strong and stable human resources will help our production operates smoothly in order to produce high-quality products for our customers.
Dongguan Office
Address: No 82, San Jiang Industrial Park, Heng Li, Dongguan, Guangdong, China
TEL 86-769-8118-9800
Staff Self-Introduction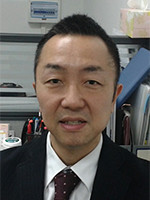 Hi, my name is Eiji Minamiguchi working at Dynaox Dongguan Office.
I was transferred to the current position from February 2014. Since my knowledge in some fields is still limited, I try my best everyday to learn more. Thanks to the fact that the Dongguan Office and the NSD factory are located in the same building, I have great opportunities to not only learn more about but also be a little helpful to my colleagues when they need me.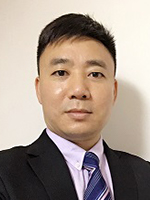 My English name is James.
I am Chinese. China is the friendship of the state. I always trust and respect friends. This is not only a slogan, has become a creed, I hope to make full use of my 15 years of experience and seriously support everyone. We will respond promptly to sales activities according to customer's needs, so we are waiting for everyone's inquiries.
Shanghai Office
Address: Room 2307, 1701 Beijing Xi Road Shanghai, PRC, China
TEL 86-21-6288-5151
It has been 13 years since Dynaox Shanghai Co., Ltd. was established. We have continuously adjusted the nature of our business to meet customer needs. In 2006, we obtained import and export license which allows us to directly participate in international trade activities so that we can save significant amount of cost from intermediate services.
Dynaox Shanghai specializes in:
Exporting OA parts produced by NSD Seimitsu (our investment partner) in China to prestige Japanese office machines makers.
Importing OA parts made in Japan to Chinese printer makers.
Importing Japan-made consumable goods for solar panel and laminate wood production
Supporting NSD Seimitsu in searching, sourcing, and delivering materials from East China
(started to deliver stainless steel pipes in 2010)
Staff Self-Introduction
Fei Sun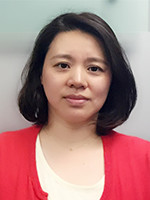 I have completed a Doctor's Course of Kobe National University.
I co-operate with our Japan Office to manage business activities in Shanghai Office.
Since I have worked in a forwarder company for several years, I have extensive knowledge on international logistics, especially sea freight and air freight.
My current work is researching and developing procurement market for raw materials made in China. Please do not hesitate to contact me in Japanese and Chinese.
Helen Yang: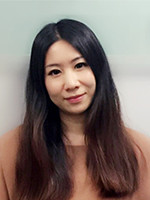 I have been working at Dynaox Shanghai since April 2015.
My main job is developing new products and ensuring quality of those products in mass production for Japanese office machines manufactures.
I am dedicated to work but also enjoy my private life. I hope that I can go through difficulties and enjoy work with everyone. Please feel free to contact me in Chinese, Japanese and English.
Hong Kong Office
Address: Suite 807, 8/F, World Finance Centre (North Tower),
19 Canton Road, Tsim Sha Tsui, Kowloon, Hong Kong
TEL 852-2560-0933
Staff Self-Introduction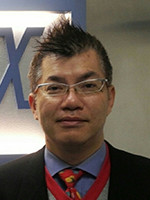 Hi everyone!
My name is Albert Leung from Dynaox Hong Kong.
I am a cheerful, honest, and curious person.
Because I like socializing with people, I decide to choose a career in sales.
My main task is acting as a "bridge" connecting various customers with suppliers and manufacturers. During many years of work, I have gone through many necessary trainings and tests to gain my expertise.
I also play sports to improve my health which helps me get through myriad of challenges and difficulties during daily work.
Japan Office
Address:5-2 Kawanishi-cho, Ashiya City, Hyogo 659-0072, Japan
TEL 81-797-38-6800
Staff Self-Introduction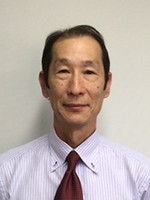 My name is Shoji Yasunami from Dynaox Japan office. I am a senior salesman as I have been working for Dynaox for 25 years.
I can answer questions on not only rollers and parts for office machines, but also machining parts or jigs and molds for production, etc. Please do not hesitate to contact me.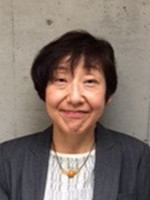 I am Chieko Nakamoto from Dynaox Japan office.
We have introduced our Chinese pro since 2013. I cooperate with Shanghai Office, Dongguan Office, and Hong Kong Office to introduce metal products, such as aluminum, stainless steel made by our factory in China, customized silicone rubber, and other materials that customer needs.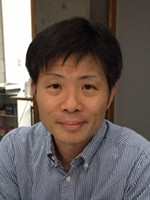 My name is Kazushi Fujikawa from Dynaox Japan Office.
I was transferred back to Japan Office in December 2010 after spending many years at our Dongguan office.
Unlike Chinese economy with sustainable growths recently, Japanese economy is still recovering. Thus, my job is to look for new opportunities in Japanese market. I hope that I can be helpful to everyone.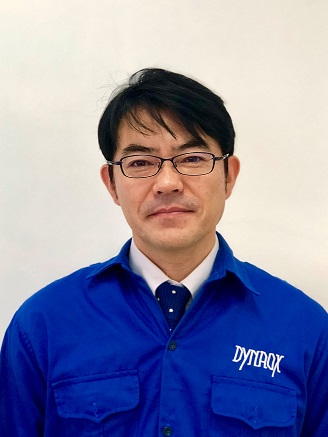 I am Akira Takeda working at the Dynaox Japan Office. I live in Kobe City.
Even though Japan Brach is a small office, it connects other branches in China (Shanghai, Dongguan, Hong Kong), Vietnam, North America to provide global services. No matter where customers are, we will provide an optimal solution to them.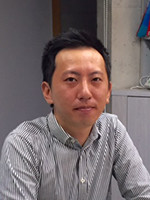 My name is Yuji Mizuta from Dynaox Japan Office.
My hobby is travelling to discover new places.
I have lived in China (Beijing and Shenzhen) for 7 years.
I hope that I can be helpful to both domestic and international customers.
I will try my best even if it is only a small favor.
US Office
Address:Paramus, NJ U.S.A.
TEL 1-719-272-1960
Staff Self-Introduction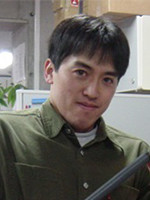 My name is Shuhei Miyamoto. I am in charge of North American, South American and EU markets.
Our motto is offering customers high value-added products. We will response to your inquiry even day time or night time so please do not hesitate to contact us.