Company overviews, history and group partners
Hong Kong office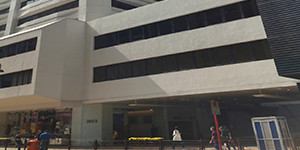 Suite 807, 8/F, World Finance Centre North Tower,
19 Canton Road, Tsim Sha Tsui, Kowloon, Hong Kong
TEL (852) 3100 0927
China factory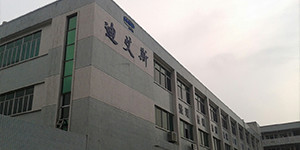 Dongguan DS Metal Works Co., Ltd.
No 82, San Jiang Industrial Park, Heng Li, Dongguan, Guangdong, China (Postal Code: 523460)
TEL (86) 0769-8118 0638
Vietnam factory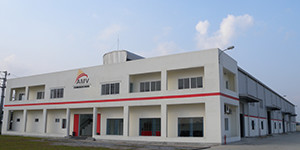 DYNAOX Vietnam Corp.,Ltd.
AMV Factory,Road N2,Section A,Hoa Mac Industrial Park,Duy Tien District,Ha Nam Province,Vietnam
Established:
December 2001
Capital:
HKD18 million
Annual Sales:
HKD48 million (Y2014)
Fiscal Year End:
December
President, C.E.O:
Fujio Sakamoto
Number of employees:
82 (April, 2015)
Products:
Precision cutting, grinding and coating work on Aluminum / Steel
Production:
320,000 pieces / month
Main Customers:
Fuji Xerox of Shenzhen Ltd.
Ricoh Asia Industry (Shenzhen) Ltd.
Konica-Minolta Business Technologies (Dongguan) Co.,Ltd.
SYNZTEC Office Equipment Parts (Shenzhen) Co., Ltd.
NSD – Business
Materials
Aluminum, Steel, Stainless steel
Processing Capability
Precision cutting: max OD φ150, max length L450
Machining: max OD φ60, max length L400, max grinding length 500mm (external cylindrical grinding machine).
End machining: max OD φ60
Press fit: press-fit pins and flange
Punching: U-cut, location hole, bending, etc.
Machining process: milling, drilling, tapping, etc.
Inner coating: Okitsumo
Annealing treatment: max 600℃
Phosphate treatment (Parkerizing): PB-880, FT-7 (Steel core products)
Urethane coating: electrical conductive and non-conductive
Ceramic coating: electrical non-conductive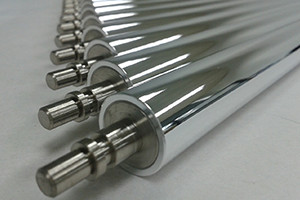 NSD – Production Equipment / Measuring Equipment
CNC Lathe End turning machine
Mori-Seiki CL-253 1, CL-1500 1
Both-ends turning machine
Eguro BSM300 1, BSM400 1, BSZ600S 3
Fastcut CY60125-270 2
Soco DEF-FA/52 1
Outside diameter turning machine
Eguro RL700 4
Mori-Seiki SL-154 1
Okuma LBR-370 1
Leadwell T-6 2
Grinding In-Feed type
Through-Feed type
WuXi M10100 (200mm) 5, M11100A (400mm) 2
Cylindrical type
Shanghai Third.Machining 2
Press fit
Vertical type: Shinko 2
Horizontal type: OKA 2
Others Punching machine
MingBao MY-5 2
ShiQing TUP3T 3
Milling machine
Drilling machine
Inside coating machine
Outer coating machine
MVAST 1 Oven
ETAC HT350S 1
Yuefat YFR-600 1
Eitoku KX132 1
Measuring Equipment
Laser measurement: Mitsutoyo LS-5501 LS-5501 1, Keyence LSM6000 3、ShenLan L160 1
Surface Roughness: Tokyo-Seimitsu SurfCom 480A 2
Optical Comparator: Shinko VS-305 1
Microscope : Nikon CFI60 1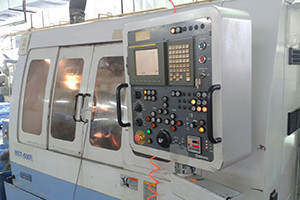 2001
December: Established as joint venture by 3 companies
2002
June: Started factory operation in Shenzhen and started delivery of Aluminum mirror finished Transfer Belt Drive Rollers.
2003
January: Monthly production reached over 100,000 pieces
June: Started delivery of flared thin wall steel Fuser Roller Cores.
2004
January: Started delivery of straight thin wall steel Fuser Roller Cores.
2005
January: Monthly production reached over 150,000 pieces
2006
June: Changed company structure to joint venture by 2 companies.
August: Monthly production reached over 200,000 pieces
September: Start delivery of urethane coated Transfer Belt Drive Rollers
December: Monthly production reached over 250,000 pieces
2007
September: ISO9001/14001 certified
2008
June: Made plans to move factory to Dongguan
October: Moved sample production facility to Dongguan
2009
April: Completed removal of entire factory and started mass production in Dongguan. Parkerizing facility started production
2010
November: Renewed ISO9001/14001 certificate
2012
June: Relocated to Sanjiang Industrial Park in Hengli, Dongguan
2014
June: Added machinery for machining process.
2015
April: Received license to establish production site in Ha Nam Province, Vietnam