Phosphate treatment, or Parkerizing, is the process of dipping a workpiece into a chemical bath with predetermined temperature, chemical concentration and process time.

To ensure stable quality, our factory always neutralizes and conducts thorough cleansing of our facility before and after each phosphate treatment run. In addition, processing temperature and time are controlled by our automated equipment to maintain high quality of processed products.
Phosphating forms a crystal layer of phosphate on the metal surface to enhance the effectiveness of anti-rust oil treatment. The close gap among phosphate crystals prevents anti-rust oil from being absorbed into underlying metal surface. The crystalized surface can also enhance adhesion strengthen of additional coating or painting.
Calcium phosphate and zinc phosphate (PB-880: coating weight 2 ~ 4g / m², FT-7: coating weight 5 ~ 10g / m²) treatments are available at our factory.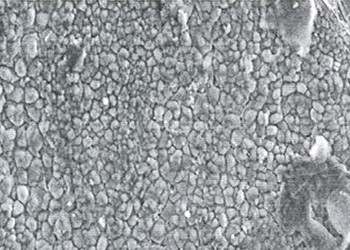 PB-880 x1000 SEM image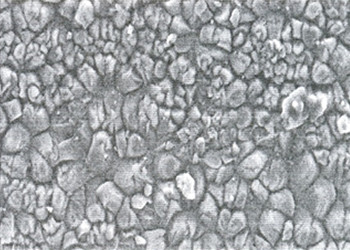 FT-7 x1000 SEM image